---
SOUTHERN
SEMIOTIC
 REVIEW
This  journal welcomes papers with general semiotic methodology and subject matter, as well as ones with special themes. Current themes include media and video, religion, memory and performance and visual arts.  As well as peer-reviewed papers, less formal reviews, commentaries and work in progress are welcome from international scholars and writers. Where possible, faster publication schedules for individual papers will be encouraged. The journal plans to  mix the need for archival services as well as scheduled issues. This journal has online and print versions.
Introduction to Issue 3 (2014) 
It is pleasing to be able briefly to introduce this collection of quality papers that comprises the third issue of the journal.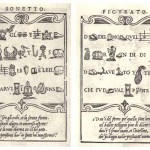 To summarise the arguments within each paper would require a volume almost as long at this journal. There is certainly a place for the long review essay, which the Semiotic Review of Books used to feature for many years.  Some of the papers within are long, and it is always an honor to host well written and carefully researched papers. A good paper can have aesthetic as well as scholarly qualities.  Reviewers are to be thanked for their considered responses to papers generally. Selected review comments can be re-iterated here as an attempt to coalesce the rich texture of contributions generally (read more).
---
---
Editor Geoffrey Sykes
Associate Editor  Paul Ryder
Editorial Associates
Myrdene Anderson, Purdue University, USA  Nicoleta Blanariu, University "Vasile Alecsandri", Romania  Paul Boussiac, University of Toronto Verónica Devalle, Universidad de Buenos Aires, Argentina Marina Grishakova, University of Tartu, Estonia  Janys Hayes, University of Wollongong, Australia  Shaeda Isani, University of Grenoble, France David Jean-Michel, Steiner Education, Victoria,  Australia  Massimo Leone, University of Torino, Italy Asun LópezVarela,  Universidad Complutense de Madrid, Spain David Marshall, Deakin University, Australia  Demelza Martin, University of New South Wales,  Australia Susan Petrilli, University of Bari, Italy